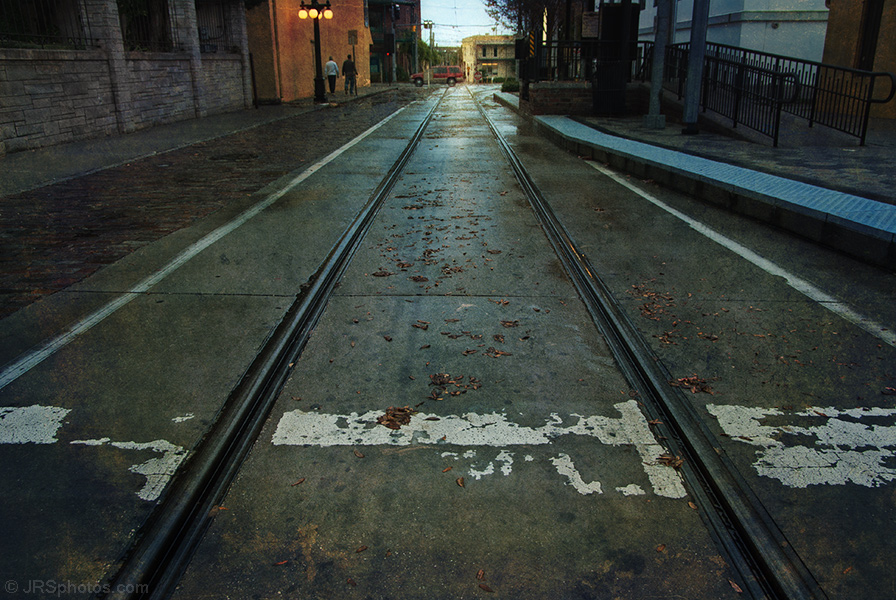 I like to shoot in the streets of Ybor City around my studio. When it rains I especially like to get out and shoot. I have a thing about watching for people walking when I'm doing it and I make it a personal challenge to artistically include them in my compositions.
---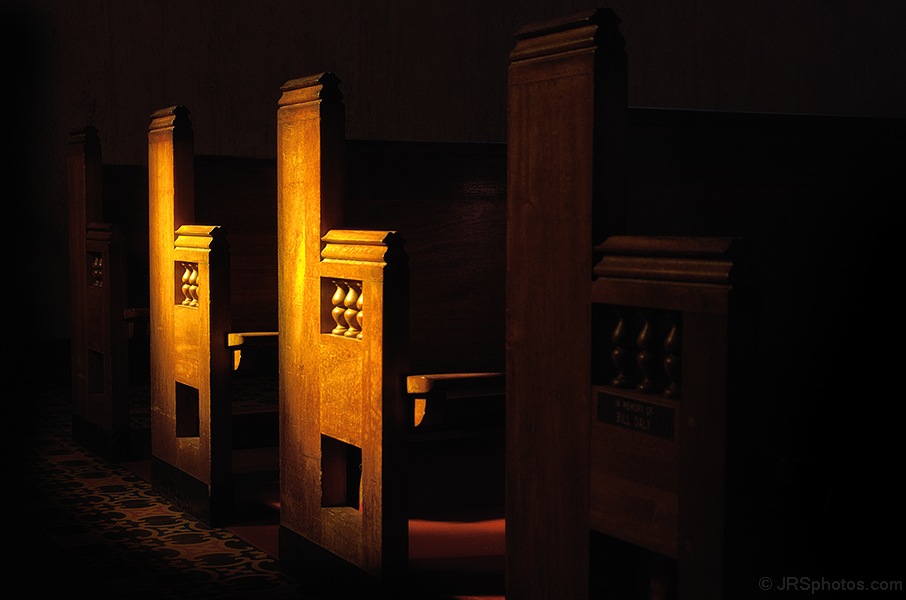 Inside the Cathedral Basilica in St Augustine a beam of light streaming through a window was striking the end of these pews and illuminating them in warm contrast to the somber interior of this part of the church.
---
When lighting a scene the shadows are just as important a consideration as the light when crafting the composition. And if you want to have a nice little challenge try working with a subject that's wearing both black and white.
---