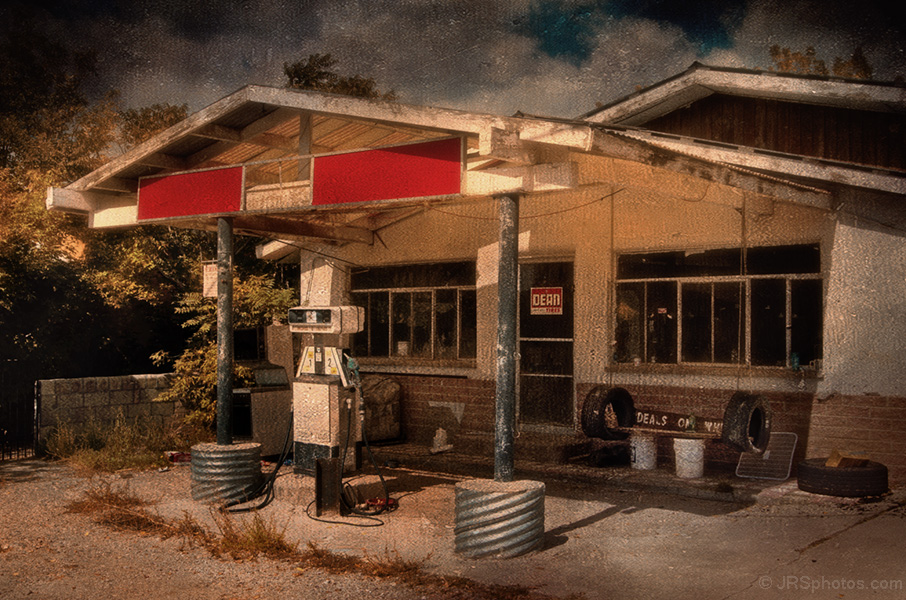 I knew at the time I photographed this that I wanted to do an artistic treatment with it. I took the time last night to work with it and get it to look like what I envisioned in the first place.
---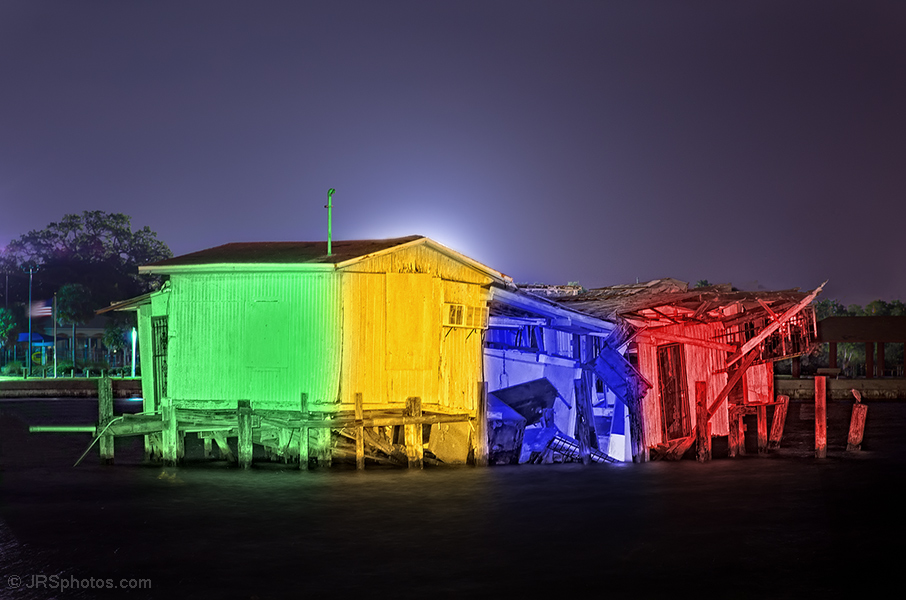 I have been in an awful creative slump lately because the allergy meds I've been taking for the last several weeks just seem to suck the life out of me. I finally quit taking them 3 days ago and even though I'm suffering from the allergy symptoms again I feel mentally refreshed and the creative juices are starting to flow again. I went out last night with my 3 million candlepower spotlight and used it to light up this abandoned bait shack. I made five shots altogether, 4 with colored gels and one without, then created this composite from the five originals. It feels good to finally do something artistic for a change.
---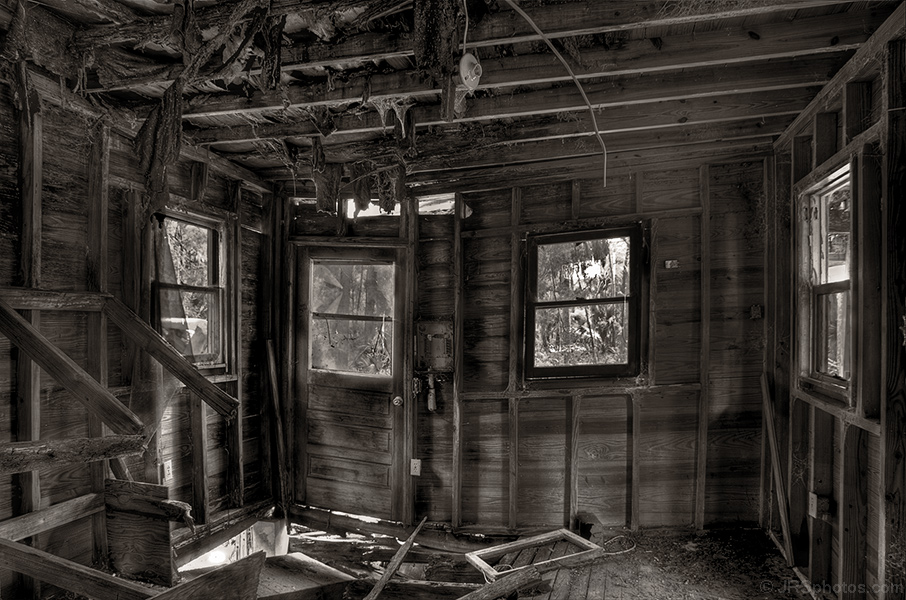 I got to take some time for myself the other day and do a bit of exploring mixed with a bit of  photography. This is an old fishing shack on the banks of a creek that I took several photos of, both inside and out.
---